The next Packington Village History Group PVHG meeting will take place on Tuesday 24th September 2019, when we will catch up on things following our summer break.
At our following meeting Tuesday 29th October, Sue Brown will make a presentation on "Medieval Packington". Any non-member who would like to join us will be warmly welcome – both meetings will take place in Venue 35, the Memorial Hall Meeting Room at 7:30 pm
PVHG is happy to issue a reminder that on Friday 25th October, Pudding Bag Productions will be showing FREE of CHARGE the film, made partially in our village this summer, about the Reverend Thomas Pestell, the historical figure who served as Vicar of Packington in the turbulent times of the English Civil War and its aftermath.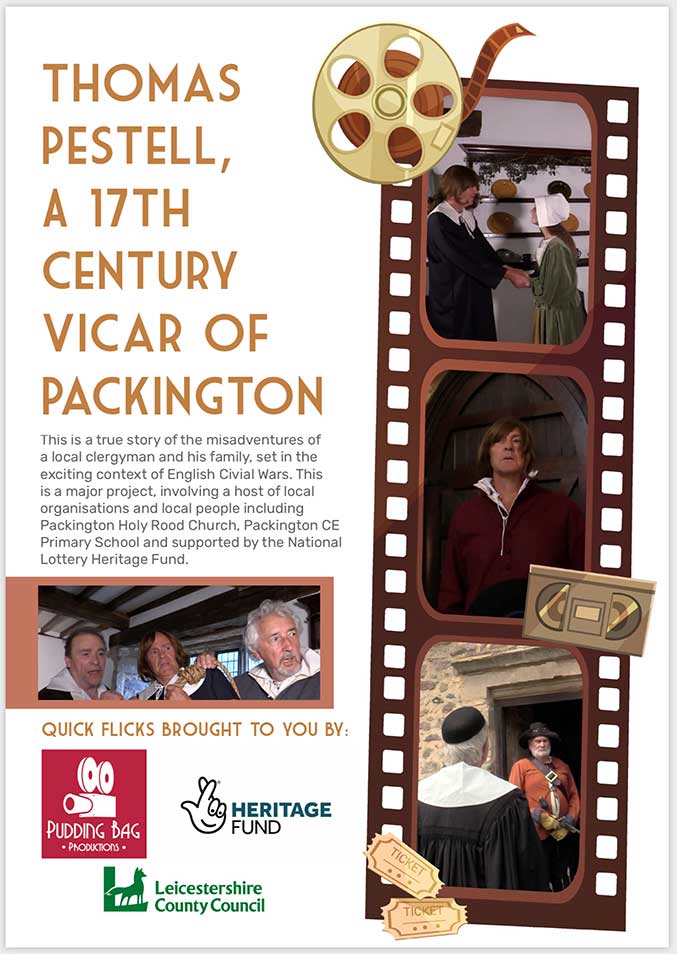 Tickets will be available at Daybreak Services, free of charge, for the showing in Venue 175, the Memorial Hall at 7:30 pm