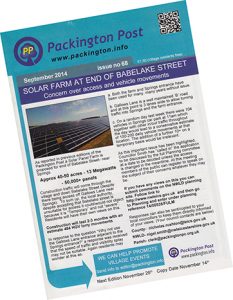 The following paragraphs appeared in Packington Post Issues 67 and 68, describing a famous blind horse from our village that is believed to have effectively founded the Shire Horse breed. At the end of our extract below, you can download FREE the source text from the printed book of 1899.
Foundation Stallion for the Shire Breed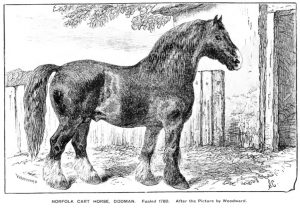 The term "Shire horse" was first used in the mid-17th century, and incomplete records begin to appear near the end of the 18th century.
The "Packington Blind Horse", from Leicestershire, is one of the best- known horses of the era, with direct descendants being recorded from 1755 to 1832.
Continue reading

"The Packington Blind Horse 1755-1770"